Dualshock4
왜냐면 게임들 다수를 차지하는 북미판 게임들의 경우에는 게임 자체에서 X가 선택이고 O취소인데… 북미판 본체랑 동일하기 때문에 북미판 게임을 다수로 소장하고 즐기시는 분들은 X 선택, O 취소… 이 버튼 배열이 편함… 일본 게임들은 그 반대이기 때문에 일본 게임들 다수로 소장하고 많이 즐기시는 분들은 아시아판 본체의 버튼 배열이 더 편할 것이고…
Each user profile has its own button-remapping settings. If you have multiple profiles on your PS4, you can configure button remapping on one profile and it won't affect other user profiles.
http://bbs.ruliweb.com/news/board/300001/read/2128367?view_cert=1
https://www.reddit.com/r/PS4/comments/3oxp33/ps4_firmware_us_vs_asia_x_o_as_primary/
How to Disable Custom Button Assignments To disable your custom button setup, just revisit the Button Assignments screen and de-activate the "Enable Custom Button Assignments" setting. Your custom button layout will be saved, so you can re-activate this setting later and resume using the last button assignment profile you created without setting it up from scratch.
http://www.morbidstix.com/build-a-ps4-controller/
https://www.amazon.com/Playstation-Dualshock-Easy-Remap-Board/dp/B0727KVLHZ/ref=pd_cp_63_1?_encoding=UTF8&psc=1&refRID=GKVVVRAEE15NWKDK2DFA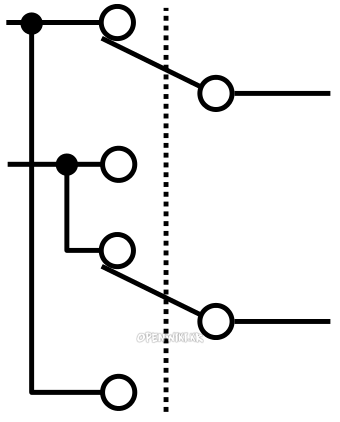 double pole, double throw switch
https://www.amazon.com/Playstation-Dualshock-Easy-Remap-Board/dp/B0727KVLHZ